Online learning can work if universities just rethink the design of their courses
Early attempts by universities to put their courses online haven't been hugely successful so far in terms of generating strong grades and engagement.
Both the government and universities are concerned about the impact of publicly supported students dropping out of online courses.
While the 2013 national average rate of first-year dropouts in Australia was just under 15%, the dropout rate was as high as 28% among universities offering online courses.
In response to this, some universities have taken to improving the quality of their online offerings as a way to boost student performance and stop disengagement.
Research has shown that students who have access to better designed, and more personalised, courses tend to have higher engagement and better outcomes.
A study of more than 1,000 engineering students taught with online lessons that adapt to suit individual needs cut the percentage of students who failed the course from 31% to 7% between 2007 and 2011.
In Florida, a comparison trial delivery of a traditional online marketing course and one enhanced with adaptive lessons resulted in 16% of students increasing their marks from a C to a B. Lower-performing students quickly remediated to a competent level.
These results point to the growing importance of new technologies and approaches to improve both the delivery and quality of online courses to cater for a diverse range of students.
Increasing class sizes requires new teaching tools
It's no longer acceptable to upload video lectures and chapters from a textbook to a learning website and call it a course.
This has led to poor student experiences and worryingly high dropout rates.
Instead, the learning experience must be redesigned from scratch to make use of what new digital media affords.
Class sizes bring challenges for teachers to give all students who need help the time required to progress.
Adaptive lessons created at the University of New South Wales, called "virtual microscopy adaptive tutorials", have helped to automate marking and direct support to those individual students who required it.
Some 90% of medical students who used this said it helped them to learn independently. The university recorded a 56% improvement in exam scores for this course.
Course design is key to improving student engagement
Training teachers in how to design their courses is key to re-engaging individual students and holding back the tide of dropouts.
To do this, universities are investing in organisational infrastructure beyond architecturally bold lecture halls to build digital learning spaces and designing data analytics to improve student engagement.
These investments are paying off, generating an estimated A$140 billion each year in direct benefits to Australia's GDP.
No doubt this is just the beginning, with digital learning featuring at the top of a number of universities' strategic plans.
This investment in learning design has led to the creation of a variety of exciting new roles. These range from learning designers and engineers, curriculum developers and learning technology support to software developers, graphic designers and user experience experts.
The aim of these roles is to help teaching staff better design their courses with the goal of personalising education to meet individual student needs.
Some critics remain sceptical about the potential of teaching online, concerned that this will reduce the quality of learning on offer in campuses.
And they are right to worry when the learning experience is distilled to simply posting course materials online and asking students to "discuss" on a web forum.
This is exactly what learning design aims to eradicate.
While this new field is still in the very early days and little research into its impact has been carried out, the investments and experiments taking place in forward-thinking universities are very promising.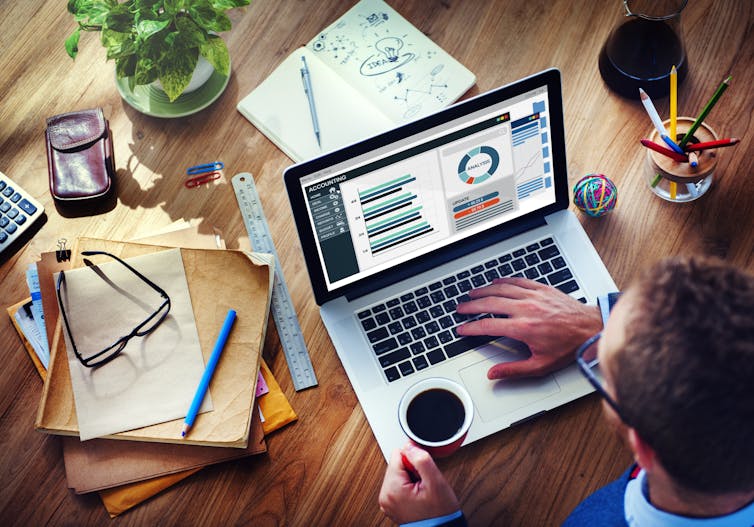 State your objective: Each lesson should have one concise, action-oriented learning objective to ensure your lesson design process is focused.
Think as a private tutor: Learners today are inundated with media tailored to them and they expect learning to be tailored as well. So think about how the tools available, including new technologies, will help create meaningful learning moments for all your students.
Storyboard before you build: Being able to see a complete lesson, especially one that integrates various mediums, is essential to creating a successful learning experience.
Build towards high-order thinking: Technology in education can go beyond multiple-choice questions and document repositories. Don't be afraid to integrate tools that let learners create and share.
Remember you're learning too: Reviewing learner results from a lesson shouldn't just be about their score, but also evaluating how effectively the lesson was developed and executed so your teaching can adapt and learn as well.